Ulf Bolling - Borodin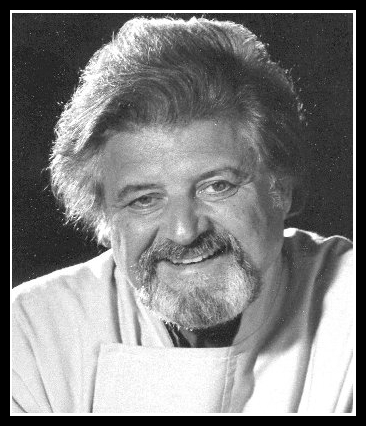 May 21, 1933 - May 19, 2010
Winner of the 1999/2000 "Schriftsteller des Jahres Award"
from the Magischer Zirkel von Deutschland.
(The 1999/2000 Author of the Year, from the Magic Circle of Germany)
Borodin won the prestigious award from the Magischer Zirkel von Deutschland specifically because of his wonderful book Sheherazed. This book was translated into English by his friend, Bill Palmer, and published by Bill's publishing company, Adesso Verlag.

The English version of this book is called Sheherazade. It has become a classic of storytelling magic.

Another book, The CÚzanne Code, is also available from the same company. It is a two-person mental code that is devilshly clever.

Borodin's most recent book, Final Curtain, continues in the tradition of Sheherazade, but in addition to containing storytelling magic and mentalism, also has a number of larger pieces or stage illusions. If you missed out on Sheherazade, you can still profit greatly from Final Curtain, because of its emphasis on the details of presentation and the thoughts behind the work.

Borodin was a founding member of Ars Magica, a team of magicians who do very theatrical presentations that include storytelling. If you are in Germany, Austria or Switzerland, you really should see their presentations.
(Note that the web site of Ars Magica is in German.)

The Ars Magica group often performs at Hotel Oberland - Zauberkabinett in Bad Heilbrunn, Germany. This is a venue that is ideally suited for their styles of performance.

It's also a wonderful place to stay when you are in the Alpine foothills.
A Sad Note,
My good friend, and spiritual brother, Ulf Bolling-Borodin, passed away in his sleep on the morning of May 19, 2010, just two days short of his 77th birthday. He had been fighting metastatic liver cancer for several years.

He is now at peace.

He was one of the most fascinating people I have ever known.


We magicians have a special ceremony that we perform to commemorate the life of a departed fellow magician.

This is called "The Broken Wand."

Because Ulf and I were so close, I performed a broken wand ceremony in his name at a meeting of International Brotherhood of Magicians Ring #39. Ulf had been a member of the International Brotherhood of Magicians.

To view the text of this ceremony, click here.

To see the ceremony on YouTube, click here.

Many thanks to my friend, Eugene Protas, for making the video and putting it on YouTube.